Mobile Fingerprint Identification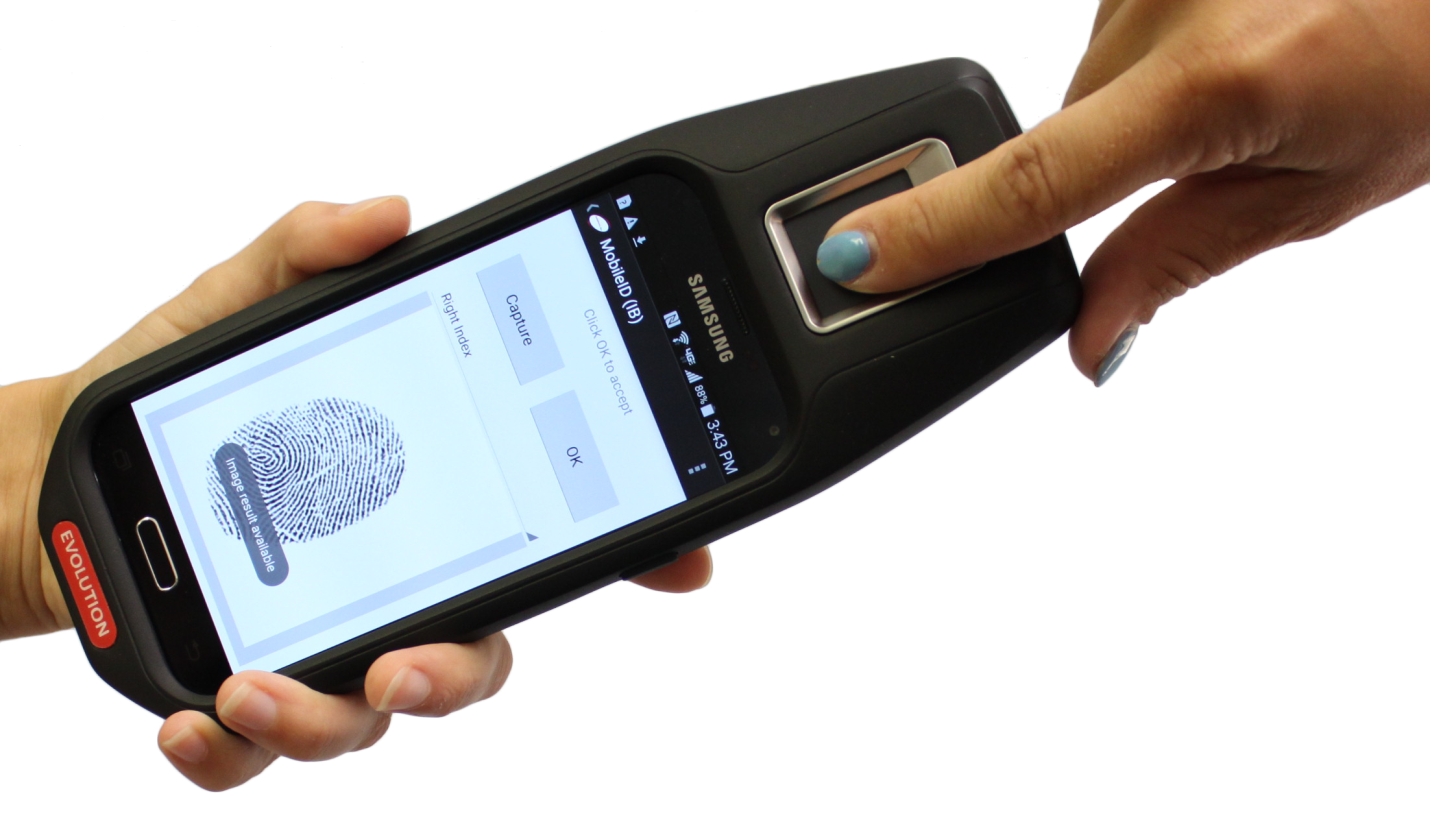 The Pennsylvania Chiefs of Police Association administers the Mobile ID Program.  This program allows police officers to use a mobile hand-held device to conduct fingerprint searches in the field. 
This project was made possible through a partnership with The Pennsylvania Commission on Crime and Delinquency, and with cooperation of The Pennsylvania State Police (PSP) and The Pennsylvania Justice Network (JNET).  The Association has established a secure server and infrastructure to receive transmissions from the Mobile ID device and transmit it securely to the Pennsylvania State Police Multimodal Biometric Identification System (MBIS).
The Association provides the DataWorks Plus Model Evolution Rapid ID Device for agencies participating in the program.  These are provided without cost and must be returned if the agency no longer wishes to participate in the program. These devices operate on a managed secure cellular network that is the only one approved by the Pennsylvania State Police.
The total annual cost for a device is $1,025.00 which includes secure cellular service, device maintenance, and system maintenance.
To request to participate in this Mobile ID Project, the Police Department must take the following steps and complete these documents.  Please return all documents in Word format, as they must be edited during the application process.  Your agency's policy is the only document that can be in PDF format.
1.    Complete a PCPA application request form for the Mobile ID project application form
2.    Complete a PSP Mobile Identification Device Information form 
3.    Complete a PSP Mobile ID users List (all user must be CLEAN Certified)
4.    Your agency must have an ORI on file with the State Police
5    A copy of the police department's Appropriate Use Policy.  A sample policy is available from the Association for your reference.  Contact Ken Zipovsky for additional information.
The completed documents , or any questions should be sent to Ken Zipovsky at: [email protected]

The Association will provide technical training on the operation of the device and provides this training guide.
If your agency is currently participating in the Mobile ID Program,  you can update your user list by emailing your Mobile ID users List to Cpl. Kevin Cramer, [email protected] at PSP.